Since 2010 in Sion
SYSTEMA VALAIS SELF-DEFENSE AND CLOSE COMBAT COURSES, ALLOWING YOU THROUGH "KNOW YOURSELF" TO CONTROL YOUR BREATHING, YOUR COMBAT EFFECTIVENESS AND be able to control your emotions. THIS ALLOWS EACH PRACTITIONER TO ADAPT THE SYSTEMA TO HIS OWN MORPHOLOGY AND FACE ANY SITUATION AND OPPONENT!
" En collaboration avec le programme de Sports & Loisirs Facultatifs des écoles de la ville de Sion. "
" En partenariat avec le département – Action Rentrée Scolaire 2023 – 2024 de la ville de Sion "
OFFRE RENTRÉE SEPTEMBRE 2023 :
Profitez d'une semaine de cours d'essais gratuits et de 15% de remise sur un abonnement FULL ACCESS

click on the image to discover our channel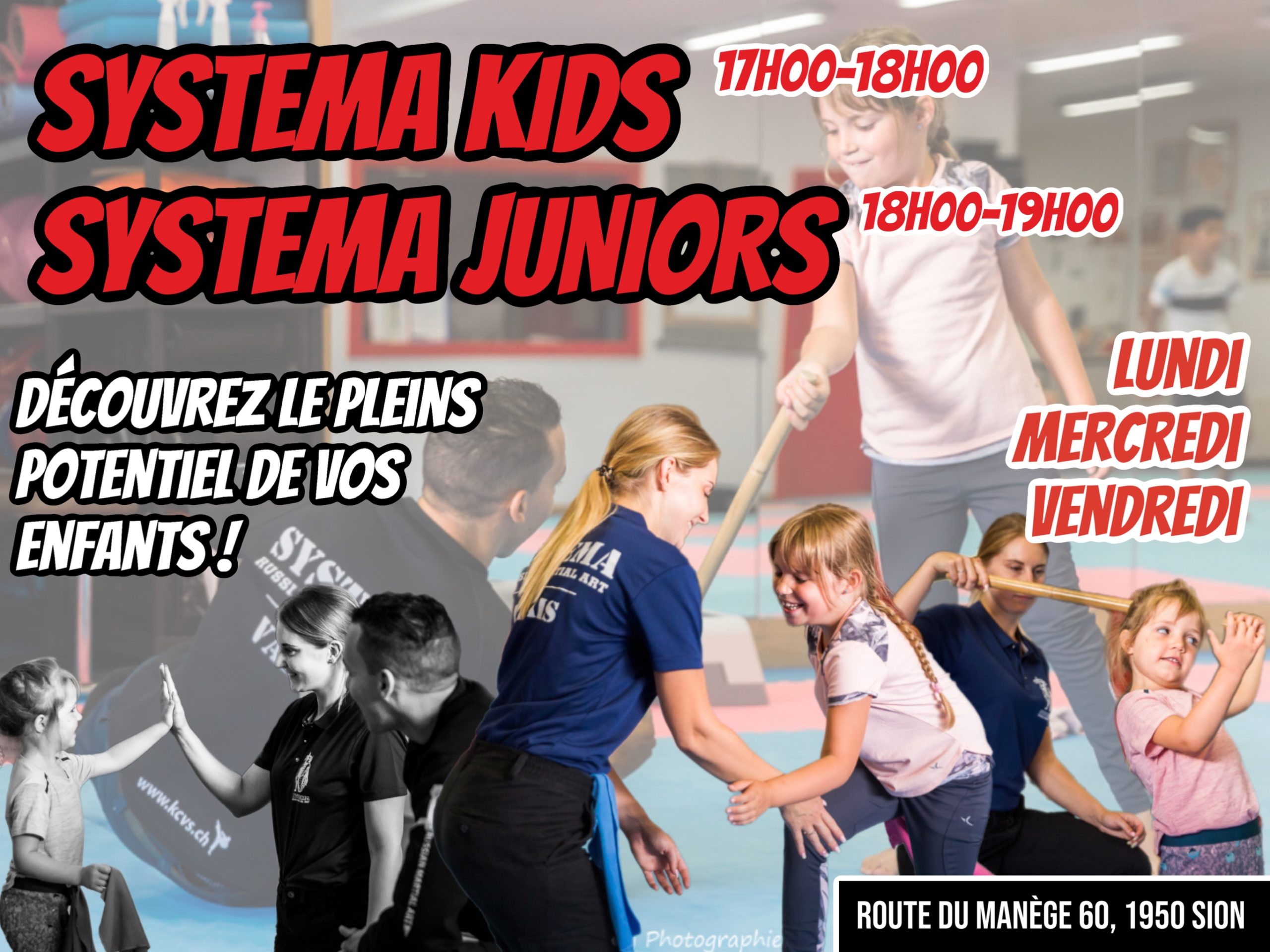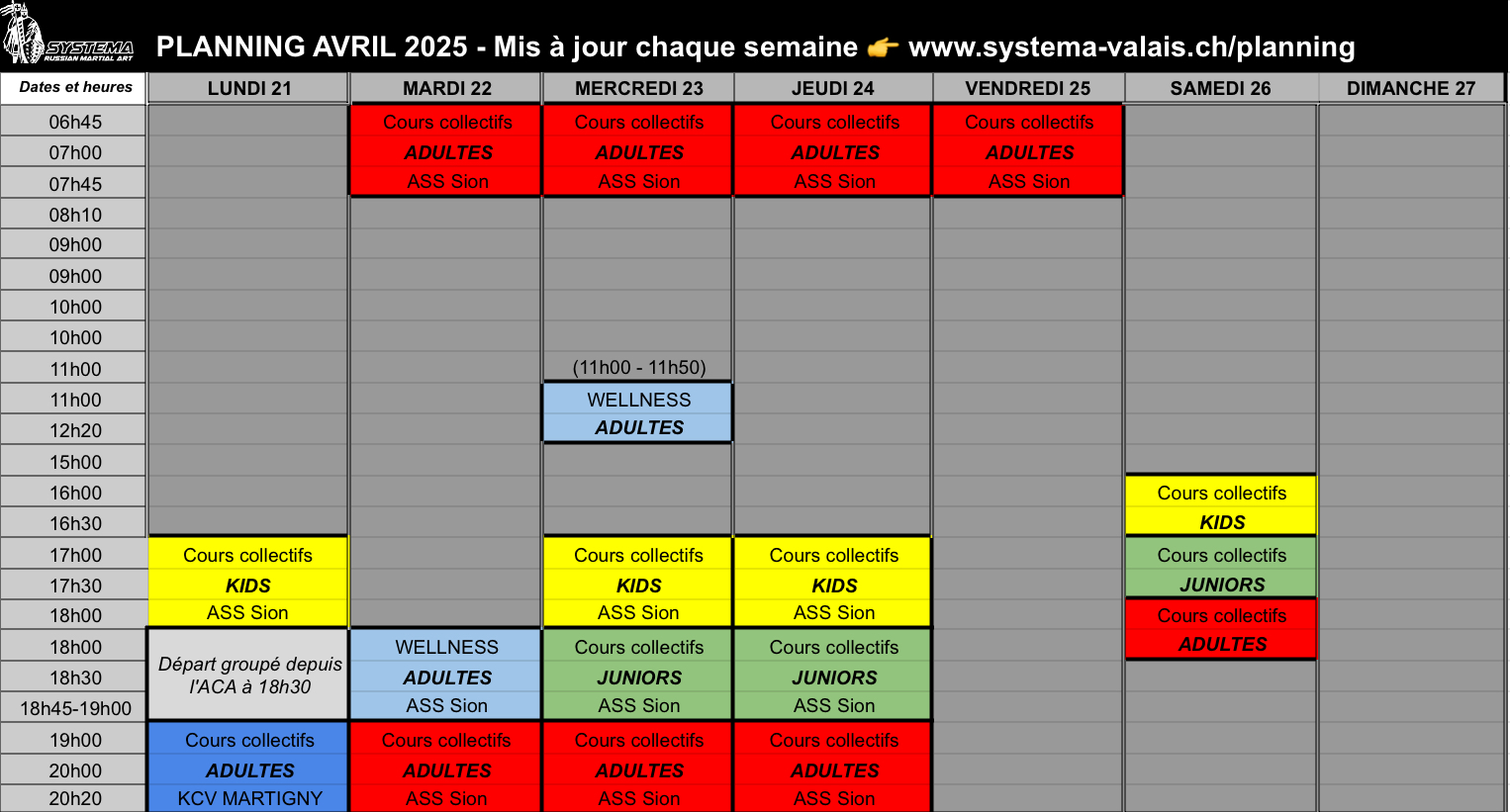 the system
The systema, through its practice regular and through breathing and physical exercises as well as techniques of "internal relaxation" who will teach you to:
Fight with bare hands
Fight on the ground  
Being able to disarm / react to one or more armed individuals (white and/or blunt)
Move fluidly, comfortably and explosively (if needed) 
Perform advanced breathing exercises for the purpose of emotional management and combat.
But also !!!
Control your stress and control your fears.
Improve your flexibility and control yourself.
Increase your sensitivity (sensory) and manage non-verbal language like a real professional.
Easily take a high number of kicks and punches.
Get out of the frame and known patterns.
Take the psychological advantage over your opponent or in everyday dialogues.
These benefits will allow you to:
– Go far beyond the framework of simple physical confrontation
– Will prove useful in your daily life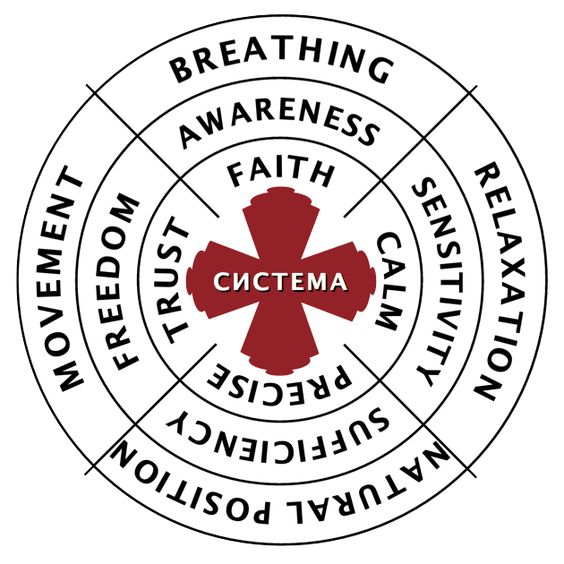 The mind or psychological state should be calm, free from anger, irritation, fear, self-pity, delusion and pride. Combat skill includes powerful and precise, instantaneous and economical, spontaneous, subtle and varied movements, the signature of a true professional
The systema courses take place at the Swiss Security Academy (Valais) in Sion. This is the main room of Systema Valais, a space of 120 m² optimally equipped for the practice of Systema. Located opposite the shooting range 300m from the Sion barracks. 
Systema trainings are organized every week.
You will find in space CLASSES
ADULTS / KIDS / JUNOIRS
several subscription options to best meet your expectations.