Professional
The instructor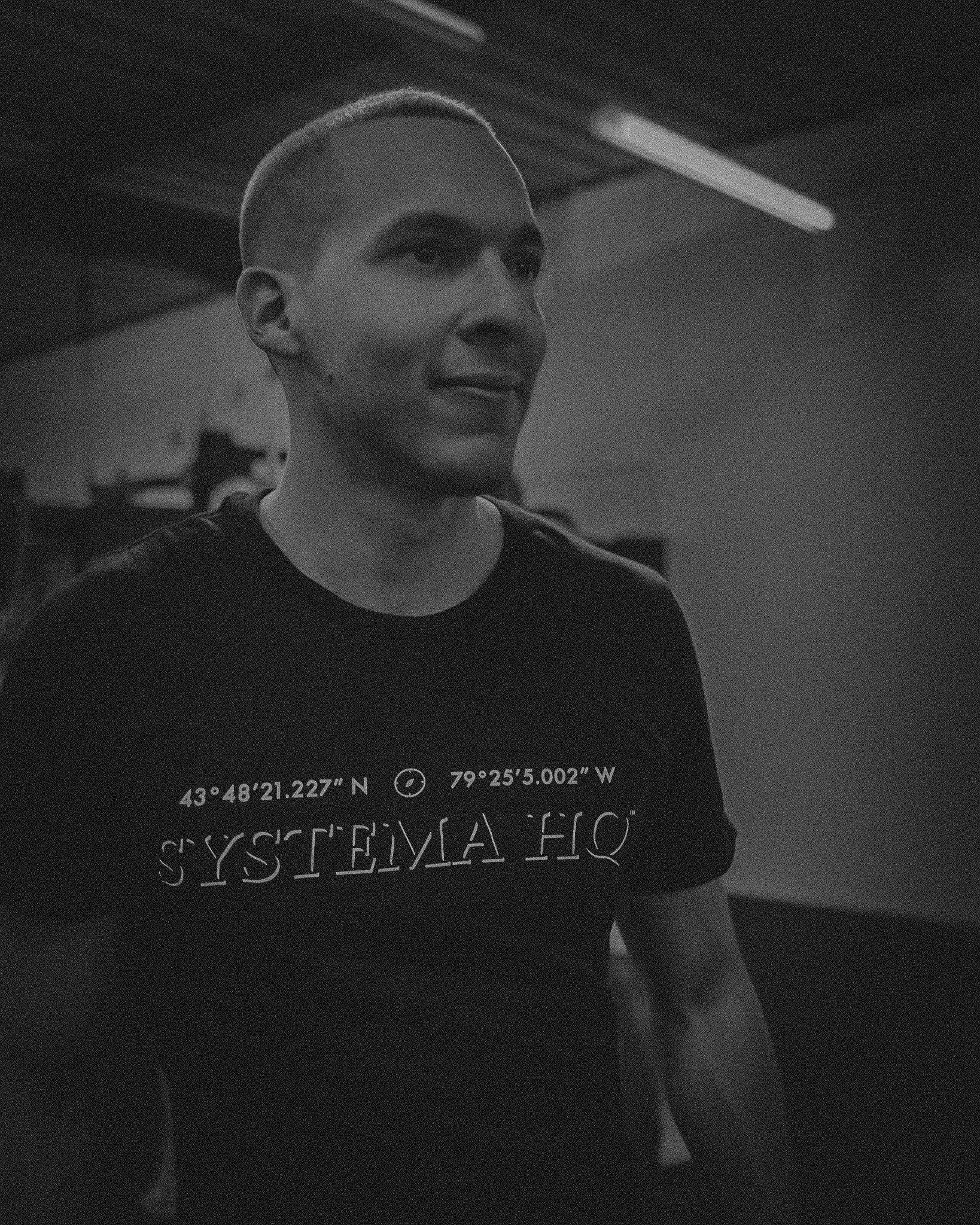 YANNICK MENGIS
"Whether in the private or professional field, I apply Systema on a daily basis (who can understand)!"
" Introduced to martial arts since the age of 6 at the Karate Club Valais in 2000, I started by practicing Karate under the guidance ofOlivier Knupfer then, when I was 15 in 2010, I discovered Thai boxing under the guidance of Jeff Udrisard, before discovering and turning definitively into Systema in 2015, under the guidance of *Jean-Maurice Zufferey. 
In 2017, I evolved in Germany in the renowned school ofAndreas Weitzel which was, I think, an important step in the very understanding of Systema. In particular, I had the chance to participate in an internship with Valentin Talanov.
Continuing my evolution in Systema, I went to Canada where I had the opportunity to be for several months the student of one of the world references of Systema: Vladimir Vasiliev !
Actuellement membre éminent de l'équipe d'instructeurs internationaux, ma mission est de véhiculer une vision du Systema qui est à la fois épurée et efficace, tout en restant fidèle au style légendaire de Mikhail Ryabko.
I also followed an exploration course in Warfare Combat System (under the aegis of DK YOO).
I followed other international courses including that of Martin Wheeler, Jérôme Kadian IDC 1&2 and Dragisha Jocic Many times.
Début 2019, je me suis engagé officiellement dans la voie de l'instruction afin de pouvoir vous transmettre ma passion et surtout de pouvoir vous faire connaître un art martial hors du commun ! "
Active in the field of security since 2015, in 2021 he imported the franchise Swiss Security Academy (Valais) from Geneva and Bern.
Qthat you are looking for in terms of specialized training in individual or third-party security, from individuals to companies, from bare hands to weapons, from psychology to physics, Yannick will meet your expectations.
" PASSION, ACTION, NOBLE INTENTION, CREATES PROGRESS "
Complementary information
Hugo, a passionate and committed Systema training instructor.
Hugo is an extremely determined and passionate young practitioner of martial arts and combat sports. After having practiced several martial arts (…) and combat sports (…), he discovered Systema under the sign of Yannick Mengis, and turned definitively to this discipline.
With more than 2 years of intensive practice of Systema, Hugo has accumulated a solid experience. He participated in several courses, including the IDC 1 given by Jerome Kadian, and followed an intensive course with Martin Wheeler. He also had the opportunity to meet Vladimir Vasilev during the Milan internship in 2023, where he obtained the Instructor in Training certificate.
Hugo is known for his dedication and passion for Systema. He constantly strives to improve his skills and understanding of this unique discipline. His approach is focused on mobility and combat, which allows him to effectively transmit his knowledge to practitioners of all disciplines.
As a Systema Instructor-in-Training, Hugo places particular emphasis on the physical, mental and emotional development of his students. He is always on the lookout for the latest advances in the field of Systema and strives to stay up to date to offer his future students the best information and techniques available.
If you would like to know more about Hugo and his experience as a Systema training instructor, do not hesitate to contact us for additional information or to participate in one of his courses. You will not be disappointed by his commitment and his passion.
Jean-Maurice Zufferey (2010-2019)
Martial experiences:
taekwondo
mma
Wing Tsun
Aikido
Systema
Start in instructions:
Active from 2010 to 2019 at the KCVS in Sion
Trained by the masters:
– Andreas Weitzel and Bernd, I followed several courses including those of Ryabko and Talanov.
"Whether in business or in combat, he will always be one step ahead! "